What are the advantages of hiring maids in Dubai?
When you are in Dubai, you are going to find that there will be advertisement all over the real physical world and in the virtual for maids in Dubai?
Who are these individuals who are willing to lift your burden of having to clean your homes and offices and place it on their shoulder?
Well, for one, they are extremely skilled at doing this, so much so that it is not a burden, but a welcome pleasure for them to do it.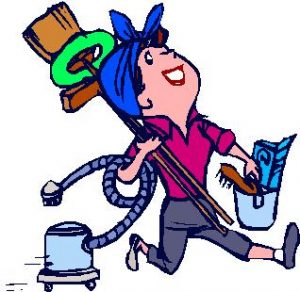 These maids in Dubai are hired by cleaning companies in Dubai to do the cleaning job for you, and they have several advantages to offer:
They are professionally trained
These maids are having the best pedigree in the business and will most definitively make it possible for those who want their houses and offices cleaned the best environment that they could possibly inhabit. These maids with their skills and versatility which they have obtained from rigorous training and experience in having cleaned and serviced plenty of homes and offices will make them extremely efficient in cleaning your homes and offices.
They know plenty of services
They are rich in their knowledge of services, and each individual is specialised in one kind of cleaning or the other. This makes them able to possess a host of cleaning abilities that they use to clean not only houses and offices but double up as nannies and caretakers. These maids in Dubai can take of your pets while you are away and can cater for the party you were planning late in the evening. This versatility makes them an asset.
They are cost effective
These maids in Dubai are rented out to you for dispensing the cleaning usually at an hourly rate. These hourly rates generally don't exceed 40 AED/hour. If you want to be part of a cleaning experience from these maids in Dubai at an affordable, then you would only need to hire these cleaning maids in Dubai. Within a matter of hours, you will see you home being transformed into a clean haven for you and your family while your office filled with an ambience that will make people want to get up on Mondays and come to the office.
They are having good demeanour
These maids in Dubai possess really good demeanour and this makes them good at communication and at maintaining decorum. When you are interacting with these people, then you are surely going to get your message across and relay instruction that they will properly implement. These maids and their steadfast commitment to cleaning will make you enjoy their company and service and would compel you to call upon their services once again.