Advantages of hiring office cleaning services in dubai
The office is a location that you would want there to be some productive work happening. In order to create a productive environment, then you would need to ensure that the office environment is clean. An unclean office will make it difficult for them to do any productive work at all with all the dust and debris getting in the way of doing a creative and productive job. Of course, this doesn't mean that you should try and do the cleaning by you, for that will be too daunting a task to undertake. Hiring office cleaning services in Dubai will be your best bet as they are the experts at this job and have had plenty of experience. Here are a few of the advantages that you will be able to enjoy once you hire office cleaning services in Dubai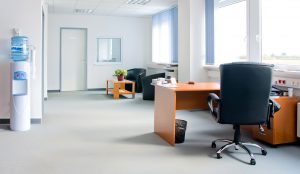 Time: When you hire office cleaning services in Dubai, they are going to do the cleaning faster than anyone else. You can get yourself an office cleaning service and have them come around to your business and within a few hours of cleaning, you will see a transformation happen. If you were to do with by yourself, it would have taken an enormous amount of time, but with these expert cleaners, you would see a comprehensive cleaning transpire within a few hours and the whole office would look perfect just in time for your office time. Their flexibility enables them to do the cleaning in between working hours or during the weekends.
Expertise: If you were to try and do the cleaning by yourself, you are going to find the job extremely daunting, and more often than not, you are going to find yourself having made a bigger mess than there was in the beginning. The expertise of these office cleaning services in Dubai will shine when they come around to do the cleaning. They are trained and extremely professional. Their knowledge of having cleaned numerous office environments and having faced many scenarios enables them to do a total and comprehensive cleaning of the office. If you were to relay your instructions they will be able to manifest your vision just as you'd imagined it.
Services: These office cleaning services in Dubai will have a load of services to offer for your office. Apart from the regular cleaning jobs –window cleaning, floor cleaning, desk and benches, walls – they will also be able to facilitate cleaning of the ventilators, the pantry, the bathrooms, the lawn and the ceiling, and even the walls. These office cleaning services in Dubai are the foremost experts at everything related cleaning, and they are easily able to clean the things that you want them to.