Why do you need babysitting services in Dubai
Perhaps you're thinking about going out with your buddies, or you want to have a special dinner with your spouse, but you are always worried about your little ones all alone in the house by themselves, so you never go out. This is why the profession of babysitters was formed, and there are several reasons why you should hire professional babysitting services in Dubai.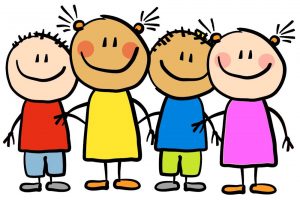 Professionals: These babysitters are the ultimate professionals. They are not mere nannies hired arbitrarily; they are people who are well trained and possessing an assortment of skills to deal with any kind of children. These babysitters possess remarkable qualities with children and can deal with children of any kind. They are selected after a rigorous vetting process and then trained to handle children of all ages from infants to teenagers. They are of the highest pedigree and with their expertise; they can handle children of any age.
Saves you money: These babysitters are hired by the cleaning services in Dubai or professional nanny service and are given out at extremely affordable rates for these services know that that you want your children to be having the best care and cost should not come in between that. This is why several cleaning services offer babysitting services at affordable costs, and this is will save you cash from hiring individual babysitters on contract.
Good for your kids: Your kids can be left feeling lonely or abandoned once you've gone out. There are several babysitting services in Dubai with good babysitters who will make the child feel not only safe and secure but give the child affection and bond with them. This will make the child happier and content as the babysitters would effectively take up the place of guardians or temporary parents, of course, they are no replacements.
They will listen to you: These people are not just good at handling children, their experience and expertise have made them extremely good at listening to your instructions and implementing them. They are themselves parents and they would understand your various concerns. You can convey your whole list of things that should be done no matter how exhaustive it is, these babysitting services in Dubai and their babysitters will get everything properly done without a flinch.
Peace of mind: When you hire professional babysitters in Dubai, you are going to get peace of mind in knowing that your children are safe and secure with properly trained and nurturing adults by their sides. There are several babysitters out there in Dubai who will be able to do the job for you, so if you do not find the one which is right for you, you can always choose another. You can spend the time with your buddies, or with your spouse while completely peace because these babysitting services in Dubai will do a remarkable job with your children.