Why do you need laundry and ironing in Dubai
There are several cleaning services out there but laundry and ironing services are specialized for a particular kind of job. They are specialists in purging your clothes of any contaminants and getting them to look fine and immaculately ironed with the correct texture.  These people are extremely skilled in their job and will do everything exactly as told if you do have instructions. Once they are finished with the laundry and ironing in Dubai, you will be wearing perfect clothes that are as good as when they were bought.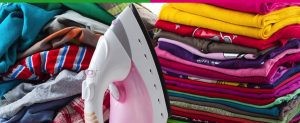 Professionals: They are of the highest pedigree when it comes to their skills as effective cleaners of dirty laundry. These people are effective at all types of laundry and with their experience at cleaning clothes for residents and offices across Dubai, they will be able to do the laundry just the way you want it. This is one of the advantages of having professional cleaners, their experience and training at this specialty gives them the advantage over other cleaners.
Detergents: Another reason to hire these professionals to do your laundry and ironing in Dubai is that they are experts at using the right type of detergents for the cleaning. These people know that each type of clothing will require different kinds of detergents for their right type of cleaning. When the cleaning has to be done with a specific type of detergent that you want, it can be made possible with these professionals. They will an array of detergents ready to give the most precise cleaning possible.
Time and Money: If you are thinking that you are going to spend an excessive amount of money on cleaning the laundry, then don't worry, since there are a lot of such services doing laundry and ironing in Dubai, you can expect the rates to be competitive and affordable for you. The several cleaning services available will make it possible for you to choose from among the one fits within your price and range. Moreover, the time these people take to clean the laundry makes it possible for you to have the clothes ready as soon as possible, no how matter how much there was.
Clean Clothes: When you give your clothes to these people you will get absolutely clean clothes in return for they are professionals who know the type of cleaning that must be imported for the clothes and the type of detergents that must be used. They have been doing for their entire career, and they will know more than you how to get the clothes to shine. Once that is done, they will iron these clothes immaculately, so that each contour is perfect.
Leisure: Once you get them to do the cleaning for you, you'll be able to relax and do the things that you could have done but were constrained by the cleaning. Now that you have given the cleaning over to the people who can do it for you at a reasonable rate, you need only wait for it to come and with the time that you have in hand, do the things that you've always wanted to do.