Babysitting Services Dubai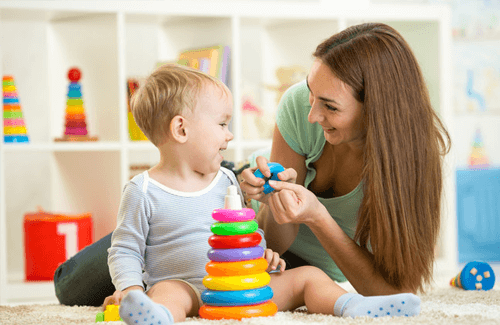 If you are in need of someone to take care of your precious little ones when you are not home, and someone who is as nurturing, caring, and someone who can keep them disciplined when required. Pickmaids have the right babysitters in Dubai who will be able to do the job for you. You might be preoccupied with other priorities such as office, parties, social gatherings, and date night with your spouse, but when you have the babysitters from Pickmaid you need not worry about your kids, as they will be safe hands and you can enjoy the rest of the evening. This is why you should go and hire our professional babysitters in Dubai.
Babysitters of the Highest Breed
Pick Maid's babysitters in Dubai come from the highest breed. These people are chosen only after they've been thoroughly vetted and their knowledge and skills at handling children as well as their character have been scrutinized, for then we get the best babysitters in Dubai.
These people are extremely capable of handling children of age or temperament – infants, babies, toddlers, kids, or teenagers – our babysitters in Dubai can look after their well-being. Their skills and experience have made them experts and they will feed them, make sure they are getting enough study and play time, and ensure they are behaving well. Our babysitters in Dubai will make them happy and content.
The Best Babysitters in Dubai
Pickmaid understand that you only want your children to be safe and that only the best care can suffice. We are able to give your children the best care at the most affordable of prices. These babysitters in dubai can be booked online through our service portals and once a schedule has been finalized, these experts will arrive at your home. If it is necessary to have an interaction with these babysitters before they arrive, then we can have that as well and sent these babysitters in Dubai to your home beforehand.