Janitorial Services Dubai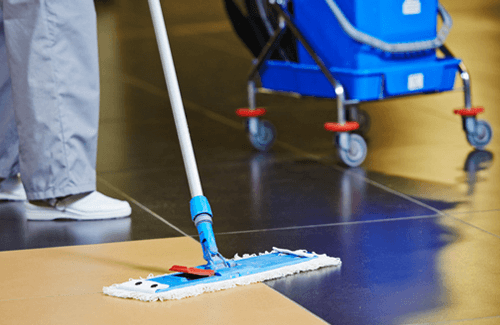 Janitorial Cleaning Services in Dubai are services that are used by corporate and other institutions as an alternative to maids cleaning services. Janitorial cleaning has changed a lot, and it is not that which is done by a lone man holding a mop and scrubbing the floor with a lack of conviction. Nowadays, janitors are high-tech and they are embracing new methods of cleaning. It is a fact that janitorial services have changed and so have the cleaning companies who are providing these services, and Pick Maids have been able to do this and provide the best janitorial cleaning services.
The Best Janitors Are Selected
We have a rigorous selection process where we only take the right people to do this job. Once these people are selected after the rigorous vetting, then they are given training to do as a janitor and this makes them extremely qualified to do all kinds of janitorial services. Pick Maids janitorial cleaning services offers you the best janitors and several advantages over other janitorial cleaning services.
What Pickmaids' Janitor Services Offer
The janitors who are currently working with us are experienced and have serviced corporates and have dispensed the janitorial services for several years. These janitors know the purpose of janitorial services which is not as comprehensive as other maid cleaning services in Dubai. Nevertheless, our janitors will be precise in the jobs that they do:
A range of cleaning services not limited to the stereotypical floor wiping
A compendium of Sustainable and Innovative Solutions
Brand new technology has been assimilated to our methods
A clean and sound environment is created
Security of the Company is always our priority
When you utilise the janitorial cleaning services of Pick Maid, you will be able to save up on all the accidents and other damages that would occur before you never thought about the upkeep of your place. Our janitorial services will make it possible for your corporate to be spotless, clean and healthy.