Window Cleaning Services Qatar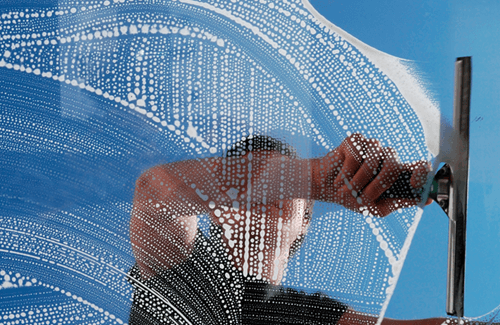 Cleaning windows is not really an easy job to job to do. In fact, it is easy for any cleaners to come around and to do a seemingly good job at window cleaning in Doha, but after you get close to the window, you will begin to spot several marks and stains that you will see that were not there before, this is the mark of a cleaner who is disinterred in the cleaning and has done without any conviction whatsoever. This is why you require the services of the maids at Pick Maid who are among the most dedicated and motivated in their profession.
Crystalline Windows
Our maids will have your windows crystal clean once they have finished with the cleaning. Their cleaning efforts will be the most scrupulous and meticulous of window cleaning. They are trained and have the highest pedigree when it comes to cleaning. Their expertise and knowledge of different kinds of windows makes them ideal to this job. They will know the right type of cleaners to use on the various surfaces of the windows that are there for they are from Pickmaids - among the best window cleaning services in Qatar.
They are experienced and possess deft hands that will help them to scrub off any obstinate stain that is there keeping your windows from looking absolutely crystalline. When you want to get windows that will gleam in the sunlight and yet let the light pass on without any blot, you will have to use the window cleaning services of Pickmaids in Qatar.
The best in class window cleaning
Once our cleaners are at the job, you will get the right cleaners are at the job, you will have greater transparency on your windows. Whether the windows are huge or small in your home or in an office, our maids will make sure that it is possible for them to get the cleaning done without any spots being left on the windows. Our service ensures that perfection is implemented every single time. The cleaning that we are experts in ensures that your windows are crystal clean in Doha, and this level of expertise makes us proclaim as among the best window cleaning services in Qatar.