Steam Cleaning Services Qatar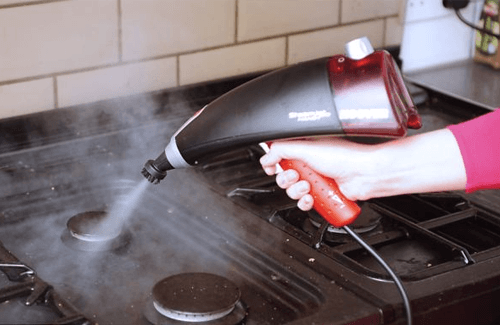 Steam Cleaning is used so that there can be absolute assurance that no stain is left on your carpet and other fabric laden furniture and equipment. Once these stains are absorbed into the materials, it is often difficult for you to eliminate by any normal cleaning methods, and this is why you will need to employ steam cleaning methods as they are far more effective than other cleaning methods. Steam Cleaning is a method that needs to be used professionally, and that is why you will need the services of our maids in Doha who are experts at employing this method.
Steam Cleaning in Doha is the best solution
Steam Cleaning is most often used with the carpet, because carpets are things which get contaminated very frequently as everyone steps on them and it also picks up things that get deposited on them. These carpets will have to be cleaned perfectly because otherwise they will end up looking dirty and stained, and this is why you will need to go for steam cleaning, as steam is the perfect substance that will loosen the stains and dirt.
The best way to do steam cleaning is to with steam cleaners. There are several kinds of steam cleaners, some of them are small and some of them are big. You might be able to handle steam cleaning with one of the smaller portable ones, but they aren't very effective. With the help of steam cleaning professionals of Pickmaid, you'll be able to get the best steam cleaning.
We possess experts at steam cleaning
To facilitate the perfect steam cleaning, it must be done expertly, and this entails cleaning professionals. Pick Maid has the best group of cleaning professionals who are adept at steam cleaning and all its nuances. The technology has been mastered by our maids in Doha who possess excellent pedigree and have had experience in dispensing of the most stubborn of stains.