Upholstery Cleaning Services Qatar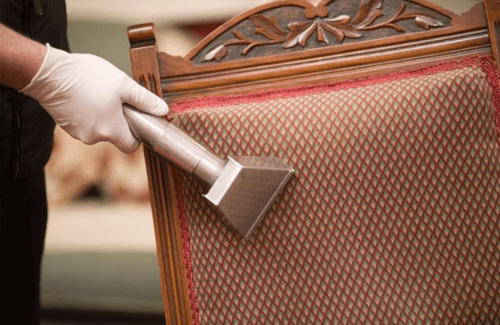 The upholstery that you adorn the sofa with is usually the one which gets absorbed with all kinds of debris and what all that falls on it. The upholstery has to be cleaned to perfection because it is something that is conspicuous in the room, just like the carpet, and having a dirty one will leave a bad impression on anyone who happens to be visiting your house.
The upholstery of your sofa is a place that has to be cleaned with the perfect methods, because otherwise there could be torn fabrics and discoloration. If you were to do the cleaning yourself, there might be a good chance the upholstery will not only be not clean but end up being torn. You will need the help of professional services and cleaners like those at Pick Maid Cleaning services.
Precise Techniques for Sofa Cleaning
Sofa Cleaning often requires the expert to be there with the upholstery and do the cleaning with their adept methods. Every sofa is different and requires different cleaning methods to be employed as the upholstery above a sofa will also be different. For cleaning to work efficiently, you'll need to have maids who are professionals at upholstery cleaning who knows everything about fabrics and their texture and the precautions that must be taken.
Perfect Upholstery Cleaning in Doha
Pick Maid cleaning services possess a roster of the best maids in Doha who are all adept at performing the highest standard of cleaning. The cleaning methodology is one where the upholstery is examined on the basis of their texture, material type, decorations, and other factors such as pre-existing labels that instruct on how to clean or which chemicals not to be used. Our professionals have done many tasks prior all over Doha for residences and commercial enterprises where we've always delivered their upholstery back to them as well as new.