Kitchen Cleaning Services Qatar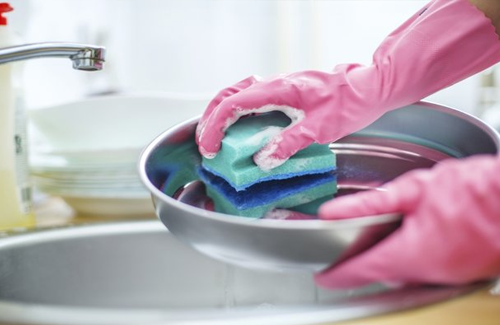 The Kitchen is a place where the cooking is done, it is specifically designed for that purpose, and it is always an imperative that the food that comes out of the kitchen is both delicious and healthy. If your kitchen is filled with insects, debris, and other contaminants, there is a certain chance that the food which comes out of it will also be unclean. This is why you will you need proper kitchen cleaning to be done, and kitchen cleaning in Qatar is best carried out by professional cleaning services who've handled these cases before. Pick Maid cleaning service is composed of expert cleaners who all have hands-on experience in facilitating expert cleaning that has rendered the kitchen pristine and safe for cooking.
We are immaculate when it comes to our method of kitchen cleaning in Qatar. We take nothing for granted and clean every nook and corner, and we do it as efficiently and quickly as possible.
Each Equipment is cleaned
We will clean the equipment that is there in your kitchen – the dishwasher, the microwave oven, the gas stove, refrigerator, and have them looking as good as new and with no pockets of debris stuck in between. Kitchen cleaning in Doha requires professionals with a vast repository of skills.
Each location is cleaned
The kitchen cabinets, cupboards, drawers, and the storage locations will also be cleansed of all contaminants and debris, even if they are miniscule in size, our keen eyed maids can bring about effective cleaning to these locations.
Kitchen Cleaning is a holistic process, and every single thing is taken into account, and leaving aside any single thing would make the whole operation ineffective. Whether it is the faucets, exhausts, the windows or the kitchen floor, each single thing will need to be taken care of impeccably without having to sacrifice one for the other. The kitchen is a place that needs to be clean.